A little T&A for your wall
My what big eyes you have...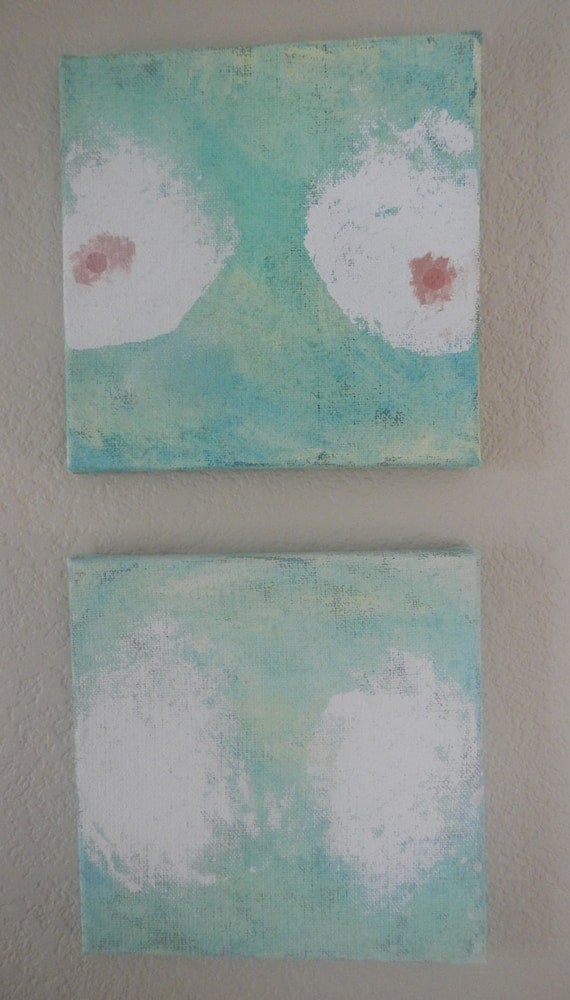 source:
https://www.etsy.com/listing/384496118/ta?ref=shop_home_active_1
This innovative modern painting is an actual impression of the artist's breasts and buttocks. It is called "T&A." It is done on two 12 inch x 12 inch burlap canvases painted with acrylic in a mottled mint/aqua/seafoam tones with a hint of pale chartreuse. The artist's breasts and buttocks were covered in alabaster acrylic paint and pressed into the canvas. This is a collection for any admirer of T&A and modern art! They are painted onto the side wrap so no frame is necessary. This should evoke some interesting conversations!